Entrance Animations
The Entrance Animations feature lets you animate your Widgets, Sections, and Columns. This way, as your site visitor scrolls down the page, the elements appear with an entrance animation.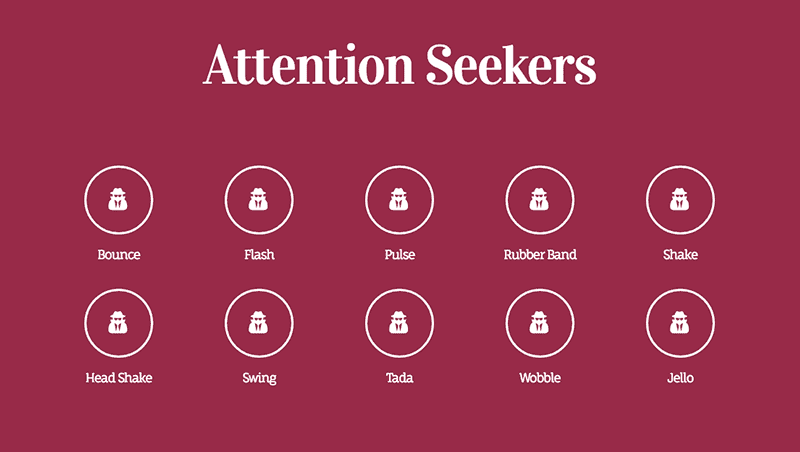 Right-click the Section, Column, or Widget's handle to edit the element.
Go to the element's Advanced > Motion Effects tab.
Choose an animation from the Entrance Animation dropdown selections. Note that you can choose your Entrance animation, including "None", per device.
---
You can choose from 37 different entrance animations including:
Fading: Fade in, fade in up, down, left, right
Zooming: Zoom in, zoom in up, down, left, right,
Bouncing: Bounce in, bounce in up, down, left, right
Sliding: Slide in up, down, left, right
Rotating: Rotate in, rotate in down left, down right, up left, up right
Attention seekers: Bounce, flash, pulse, rubber band, shake, head shake, swing, tada, wobble, jello
Light speed: Light speed in
Specials: Roll in
See it live in our Entrance Animations release post.